Over The Moon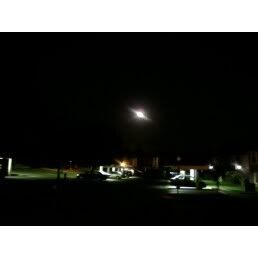 Shoot for the moon. Even if you miss, you'll land among the stars.
~Les Brown
There was a beautiful, picture-perfect, bright full moon out last night. It seemed so close and so luminous, it's almost as if you could easily reach out and touch it. It really left me starstruck. It was beautiful in every way . . . a perfect ending to a perfect day. Seeing that full moon took me back and allowed me to relive an old fond memory as well as create a precious new memory with the one that will forever satisfy my soul. <3
For those that don't know, there are four moon phases: New Moon, First Quarter, Full Moon, and Last Quarter. A full moon occurs when the Earth, Sun and Moon are nearly in alignment, with the Earth in the middle. A Full Moon is when the moon has reached its zenith and forms a perfect silvery sphere in the sky.
The Full Moon phase is known as a time for transformation, fertility, strength, power and love.
The phase of the Full Moon lasts from 3 days before to 3 days after the actual full moon.
In case you missed it, the next full moon is predicted to occur on Sept. 26th.
Above is a pic I took last night and below are some great artistical interpretations of full moons and more moon fun. Lots of great moon images can be viewed on
FLICKR and at other sites online!
(Man...I feel overdue for a trip to a good museum...)
Anyway...enjoy...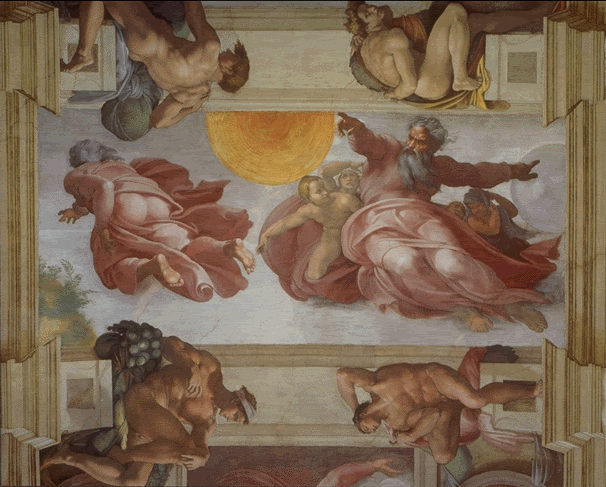 The Creation of the Sun and Moon (Michelangelo)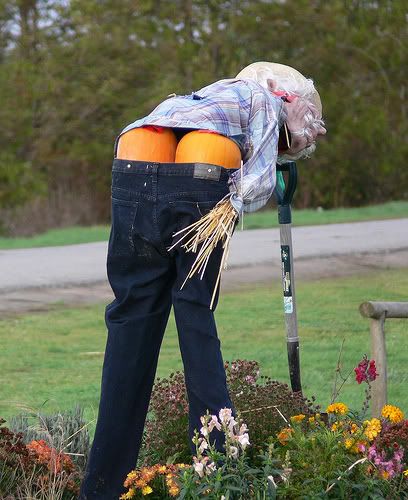 Scarecrow Moon (unknown)
Blue Moon (Stevon Lucero)
Full Moon (Kevin A. Williams, WAK)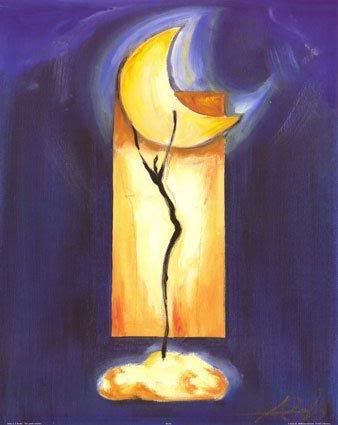 Moondance (unknown)
Moon Children (Charles Bibbs)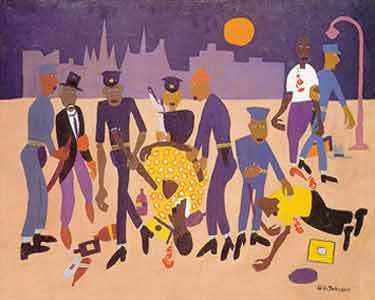 Moon over Harlem (William H. Johnson)
Ocean Moonrise (Christian Michaels)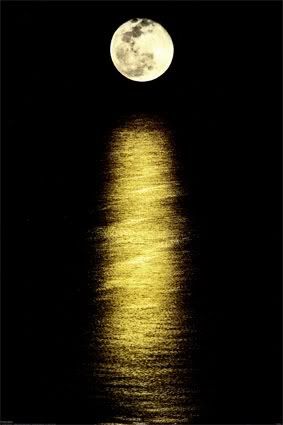 Moonlit Ocean (unknown)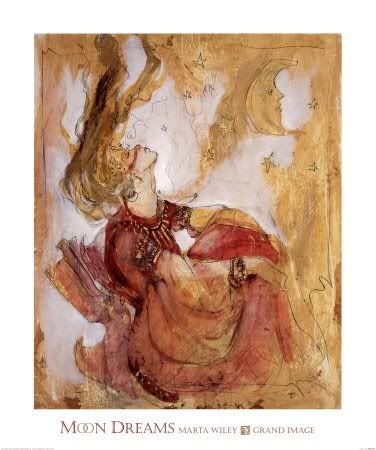 Moon Dreams (Marta Wiley)
Whimsical Angels/The Mask (Kathy Ostman-Magnusen)
Starry Night (vanGogh)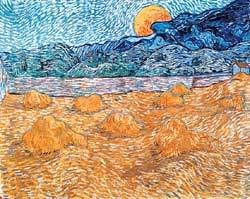 Moonrise (vanGogh)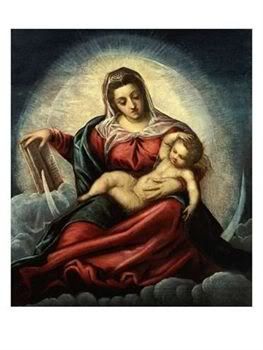 Madonna and Child on Cresent Moon (Jacopo Robusti Tintoretto)
Hina, Moon Goddess (Paul Gauguin)
The Moon Offering (MontanaRaven)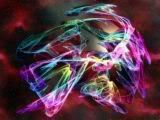 Flirting with the Moon (unknown)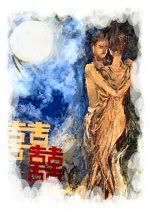 Moon Energy (Mohan Deep)

The Sun, The Moon and The Stars (Julia Cairns)
Mooning Elf
More Moon Fun
4 Moon Movies
Black Snake Moon (Samuel Jackson, Christina Ricci)
Man on the Moon (Andy Kauffman)
Moonstruck (Cher, Nicolas Cage)
Apollo 13 (Tom Hanks, Kevin Bacon)
Bonus: From the Earth to the Moon (HBO tv miniseries)
4 Moon Songs
Full Moon, Brandy
New Moon Daughter cd, Cassandra Wilson
Fly Me To The Moon, Frank Sinatra
Moon River, Audrey Hepburn
4 Moon Books for Adults
Over The Moon, MaryJanice Davidson et al (erotica)
Dark of the Moon, John Sandford (thriller)
Once in a Blue Moon, Lenora Worth (romance)
Shoot the Moon, Billie Letts (women's fiction)
4 Moon Books for Kids
Shanghaied to the Moon, Michael Daley (teens & tweens)
New Moon, Stephanie Meyer (see 8/16 post below) (teens & tweens)
The Moon Goes Pop, Ann Twigg (children, audio book)
Goodnight Moon, Margaret Wise Brown (children)
4 Moon True/False Trivia Questions
The Moon is the 8th largest in the solar system?
Is there a such thing as a black moon and a blue moon?
If the moon were placed on the surface of the continental United States,
it would extend from San Francisco to Cleveland (2,600 miles)?
An Eclipse is caused when the moon comes between the earth and the sun?
Answers: false (5th), true, true, true,